The next morning we headed out. Some folks were rafting the river but it looked cold to me.
You can't get away from road construction even on dirt roads leading to ghost towns.
The Yankee Fork Gold Dredge
The dredge is 988 tons, 112 ft long x 54 ft wide x 64 ft high and has a draft of 8 ft. How they were able to haul the parts into this area back in the early 1940's is beyond me. This thing is huge.
It really has a fascinating history which you can check out at this link. Yankee Fork Dredge

Welcome to Custer, ID
Custer, was founded in early 1879 by three guys who discovered gold in them thar hills. Custer had one street which stretched for about a half a mile from the mill to the hotel. At one time Custer had a school house, Miner's Union Hall, post office and baseball team. The population of Custer peaked at 600 men, women, and children in 1886.
The following picture is from the Western Mining website Custer ID. The Mill was completed in December of 1880. It was a steam powered dry crushing reduction plant. A 3200 foot aerial tram brought ore from the mine to the mill below.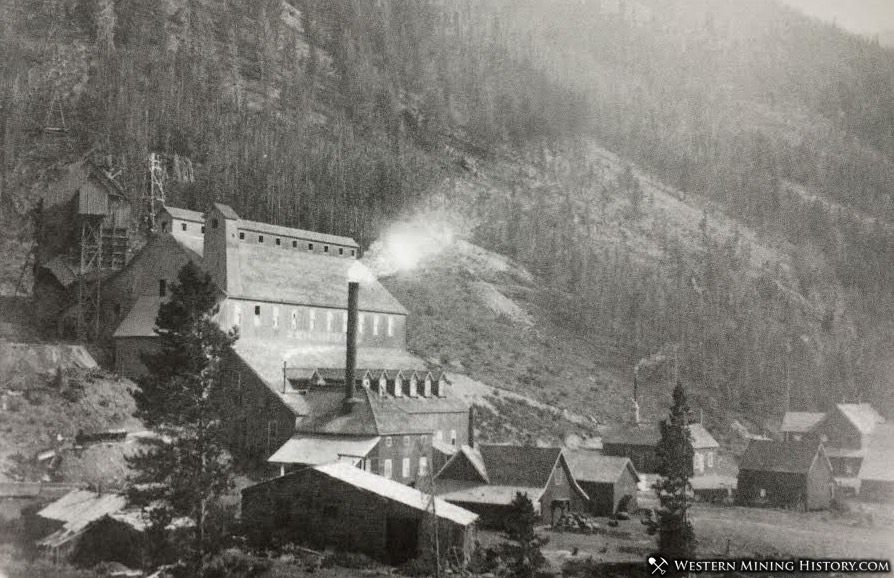 General Custer Mill - likely between 1881 and 1888
The 1880 census lists 213 people in Custer, including 49 Chinese. The Chinatown section of Custer included laundry services, a harness and shoe shop, stores, and a joss house (Chinese place of worship).
Lots of rusty stuff for Diana
But by 1903 the mines were being played out and by 1910 Custer became a ghost town. The Forest Service took over the area in 1966 and through the years, the effort has been made to preserve this historical area (called the Land of the Yankee Fork Historic Area).
The museum which is the old school house.


These instructions for riding in a stage coach were very interesting.
The old saloon has been turned into a visitor's center with chairs on the front porch for visiting. The woman working in the saloon told me that on Saturday of Memorial Day Week-end they had over 400 people drive up. They also hold Custer Days during the summer and usually have over a thousand people a day show up. I'm glad we were there with only three other people.


Jim found a couple of bottles to bring home.
We had a lot of fun but didn't have any luck with ghosts. Maybe tomorrow.